Ground Up & Rising Proudly Presents Jesus Hopped the "A" Train at GableStage at the Biltmore
Jesus Hopped the 'A' Train is a shocking and powerful play that addresses faith, justice, freedom-- and the oppressiveness of prison life. The piece defies all assumptions and expectations in its humane and startlingly original portrayal of a young man's journey through the American criminal justice system. It won the Edinburgh Fringe First Award and was nominated for the Laurence Olivier Award for Best New Play.
"Has undeniable value as an open-ended play of ideas that finds genuine drama in debate. It's the kind of work less often found in New York than in London…. it has been written in flame."
- New York Times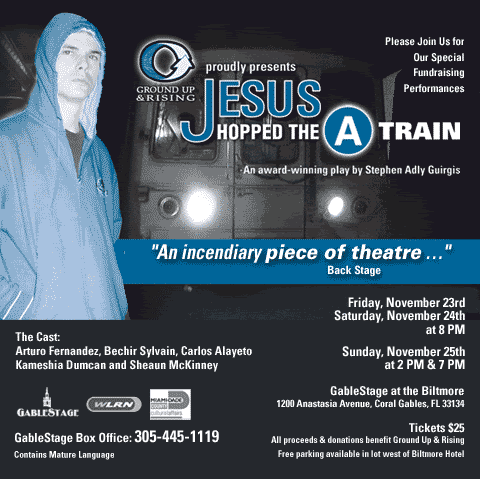 Directed by Arturo Fernandez.