Jolson at the Wintergarten, Maltz Jupiter Theatre, photo: C. McGovern
It's another Monday, and another reading list! Yesterday on our
Facebook Page
, we announced that we'd like to start featuring images of local theatres at the top of this column every week. Specifically, "dark" shots, that is, photos of your theatre on a dark day. It can be completely empty; it can show a set loading in, or lights being hung, or just the audience chamber - just so it's obvious that there's not a show going on.
Christopher McGovern contributed this week's shot, the set of
Jolson at the Wintergarten
onstage at the Maltz Jupiter Theatre, back in 2011.
Without further ado, here's your Monday reading list.

Perspective
Mission Paradox
reminds us that we should know our real numbers, not just the ones that comfort us.
Our ego makes us want to see the 2,000. It makes us want to see the 1,000 people on the email and the 1,000 Twitter followers and call them our "audience". Reality and maturity teach us the hard way that the real audience is closer to 200.
Another New One
The Drama Queen
announces that a new company is on the scene;
What If Works, Inc.
The mission statement reads this way: "What if Works offers theatre, film and music graduates a creative bridge by which to transition from an academic environment to the professional world of entertainment while sustaining the power of literature through the exploration of works that champion compassion and social justice."
Their first production will be
How It Hangs
, by South Florida playwright Grace McKeaney. It's apparently a mini-tour of South Florida; it will play August 23-26 at the City Church of Homestead, August 29th and 30th at Roxy Performing Arts Center, and The Sunrise Civic Center on September 8.
You Know, for Kids Students
BroadwayWorld
announces its
BWW Student Center
, a database of every university theatre program in the United States,
One Down, Many More To Go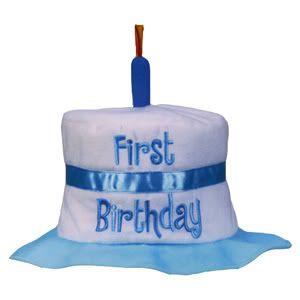 Florida Theater On Stage
turned One last week. Congratulations! We're lucky to have such a great source for reviews and in-depth news and interviews about South Florida theater. And we're looking forward to another year of great stories, and many more after that.
Award-Winning Theater Wins Another
The Examiner
reports that
Actors' Playhouse at the Miracle Theater
has been honored with the
Coral Gables Chamber of Commerce
's
2012 City Beautiful Award for Outstanding Historic Preservation
.
TheaterMania
has a photo of the presentation
A Case for Critics
The New York Times
explains why critics should be critical, and why it's a good thing.
Fingers Crossed that Fingers Weren't Crossed
Miami Today
reports that BURN NOTICE has a handshake deal with the City of Miami to stay on for one more season. Now, the show needs to be renewed for one more year, and the Commission has to approve the deal.